Sweden, a Nordic country known for its picturesque landscapes, rich history, and innovative designs, has given the world many notable figures who have left an indelible mark in various fields. From science to entertainment, politics to sports, Swedish personalities have made significant contributions to the global stage.
In this article, we delve into the lives of some of the most famous Swedish people, shedding light on their achievements and the impact they've had on the world.
What Makes Sweden So Famous for Its People?
Sweden's reputation on the global stage is not just limited to its scenic beauty or its contributions to design and innovation. The country has been home to many individuals who have excelled in their respective fields, making a name for themselves and, by extension, their homeland.
A fun fact of Sweden, is that it has been home to many individuals who have shaped the world in various ways. Whether it's the world of science, entertainment, or politics, Swedish personalities have often been at the forefront, leading the way with their talent, determination, and vision.
Most Famous Swedish People
This captivating journey will traverse various domains, from the groundbreaking discoveries of Swedish scientists to the mesmerizing talents of entertainers who've graced the global stage.
Join us on this odyssey through time and talent, celebrating the brilliance of Swedish minds across diverse categories.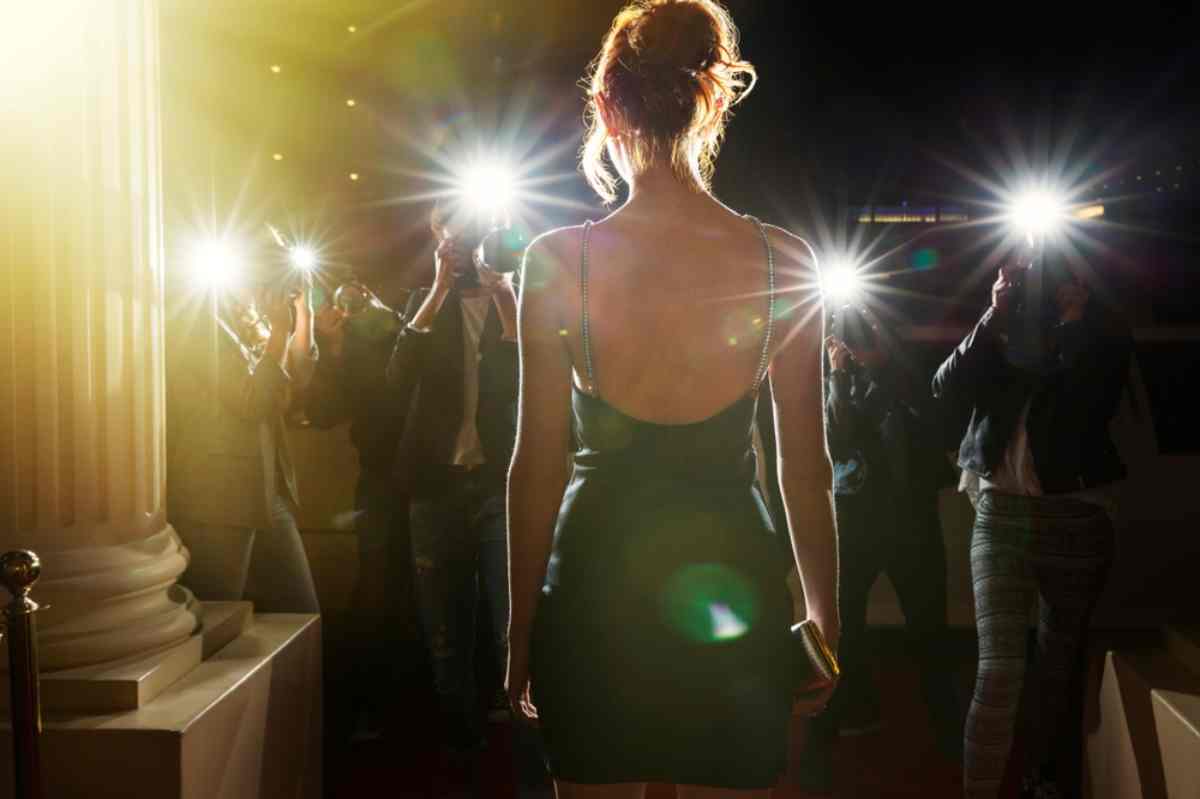 Swedish Scientists and Inventors
Alfred Nobel
Known worldwide as the inventor of dynamite, Alfred Nobel's legacy goes beyond his explosive invention. He is best remembered for establishing the Nobel Prizes, awarded annually in various categories including Peace, Literature, and Physics.
Nobel's early life was marked by his family's financial struggles. However, his aptitude for chemistry and engineering led him to numerous scientific breakthroughs. His invention of dynamite in 1867 revolutionized the construction and mining industries, making him a wealthy man.
However, it was a premature obituary, which described him as the "merchant of death" due to his invention's use in warfare, that prompted Nobel to contemplate his legacy. He decided to bequeath the majority of his fortune to fund the Nobel Prizes, a set of international awards honoring outstanding contributions to humanity in the fields of Physics, Chemistry, Medicine, Literature, and Peace.
Carl Linnaeus
Often referred to as the "father of modern taxonomy", Linnaeus was a botanist and zoologist who developed a system for classifying living organisms, a system that is still in use today. His work laid the foundation for the study of biology as we know it.
Anders Celsius
The name Celsius is synonymous with temperature measurement. Anders Celsius, an astronomer and physicist, is credited with introducing the Celsius temperature scale, which is widely used around the world today.
Marie Curie
Although born in Poland, Marie Curie spent a significant part of her life in Sweden. A physicist and chemist, she is renowned for her pioneering research on radioactivity and remains the only person to win Nobel Prizes in two different scientific fields.
Ingvar Kamprad
Ingvar Kamprad, the visionary entrepreneur behind the global furniture giant IKEA, was born on March 30, 1926, in Pjätteryd, Sweden. His life story is a testament to hard work, frugality, and innovative thinking that transformed a small-scale mail-order business into one of the world's most recognizable and successful brands.
Kamprad's entrepreneurial journey began at a young age when he started selling matches to his neighbors. This early venture soon evolved into selling various products, including Christmas decorations, seeds, and pens. In 1943, at the age of 17, he founded IKEA, an abbreviation of his initials (I.K.) and the first letters of Elmtaryd (the family farm) and Agunnaryd (his hometown).
Swedish Entertainers
Stellan Skarsgård
A versatile actor, Skarsgård has delivered memorable performances in both Hollywood blockbusters and European art films. His roles in movies like "Good Will Hunting" and the "Pirates of the Caribbean" series have cemented his place in cinematic history.
Björn Borg
A tennis legend, Borg's prowess on the court earned him 11 Grand Slam titles. His cool demeanor and unmatched skill made him one of the greatest tennis players of all time.
Zlatan Ibrahimović
Get ready to meet a towering figure in the world of sports and a vert famous Swede - Zlatan Ibrahimović. Known for his extraordinary skills, towering presence, and unapologetic confidence, Zlatan is more than just a footballer; he's a living legend.
Ibrahimović's flair, skill, and larger-than-life personality have made him one of the most recognizable athletes in the world. Zlatan's story is one of determination, charisma, and an unyielding belief in his abilities; it has left an indelible mark on football.
ABBA
Prepare to dance to the harmonious tunes of Swedish greatness as we step into the world of ABBA, one of the most famous Swedish people of all time. With their catchy melodies and timeless hits, ABBA has become a global sensation, leaving an indelible mark on the world of music.
This iconic pop group, consisting of Agnetha Fältskog, Björn Ulvaeus, Benny Andersson, and Anni-Frid Lyngstad, took the world by storm in the 1970s with hits like "Dancing Queen" and "Mamma Mia". Their music continues to resonate with fans old and new.
Politicians and Activists
Olof Palme
Serving as the Prime Minister of Sweden in the 60s and 80s, Palme was known for his strong stance on disarmament, equality, and social justice. His assassination in 1986 sent shockwaves around the world.
Raoul Wallenberg
A diplomat credited with saving thousands of Hungarian Jews during the Holocaust, Wallenberg's efforts in providing them with Swedish passports and sheltering them in Swedish diplomatic buildings in Budapest are legendary.
Dag Hammarskjöld
As the Secretary-General of the United Nations from 1953 to 1961, Hammarskjöld played a pivotal role in navigating the organization through the Cold War era.
Greta Thunberg
A young environmental activist, Thunberg's passionate speeches and "Fridays for Future" movement have galvanized a global community to take action against climate change.
Greta Thunberg, born on January 3, 2003, in Stockholm, Sweden, is a name synonymous with global climate activism. With a passion for environmental issues from a young age, Greta embarked on a journey that would make her a household name and a symbol of youth-led climate action worldwide.
Her solitary strike soon snowballed into the global phenomenon known as "Fridays for Future." Greta's unwavering commitment to sit outside the Swedish Parliament every Friday, regardless of weather conditions, inspired students worldwide to join the cause, sparking school strikes and climate protests across the globe.
View this post on Instagram
Other Notable Swedish People
Astrid Lindgren
Astrid Lindgren, a very famous Swedish and one of the most celebrated children's authors of all time, was born on November 14, 1907, in Vimmerby, Sweden. Her enchanting stories and unforgettable characters have captivated generations of readers and continue to do so to this day.
Lindgren's journey as a writer began when she told her daughter, Karin, a bedtime story about a mischievous, red-haired girl named Pippi Longstocking. Her daughter's enthusiastic response inspired Lindgren to put pen to paper, and in 1945, "Pippi Longstocking" was published. This delightful tale of a freckled, unconventional girl with a flair for the extraordinary took the literary world by storm.
Carl Milles
A sculptor known for his monumental works, Milles' creations can be found in public spaces across Sweden and beyond.
Avicii
Tim Bergling, known to the world as Avicii, was a Swedish DJ, producer, and songwriter whose music transcended boundaries and left an indelible mark on the electronic dance music (EDM) scene. Born on September 8, 1989, in Stockholm, Sweden, Avicii's short but influential career would make him one of the most famous people out there and a global sensation.
Avicii burst onto the music scene with his hit single "Levels" in 2011, which became an instant anthem in clubs and festivals worldwide. This early success was just a glimpse of what was to come. In 2013, he released "Wake Me Up," a fusion of EDM and folk that catapulted him to international stardom. The song topped charts in multiple countries and showcased his innovative approach to music.
Henning Mankell
A crime novelist whose books have been translated into numerous languages, Mankell's "Wallander" series is particularly popular.
Pewdiepie
Felix Arvid Ulf Kjellberg, known online as PewDiePie, is a Swedish YouTuber, content creator, and internet personality who has left an indelible mark on the world of online entertainment. Born on October 24, 1989, in Gothenburg, Sweden, PewDiePie is celebrated for his contributions to gaming content, vlogs, and his remarkable journey to becoming one of the most subscribed and recognized figures on YouTube.
PewDiePie's ascent to internet stardom began in 2010 when he created his YouTube channel. Initially focusing on gaming content, he gained a following through his humorous and unfiltered commentary while playing various video games. His charisma, relatable personality, and distinctive catchphrase "Bro Army" quickly resonated with viewers.
Beyond his YouTube career, PewDiePie has been involved in philanthropy, raising significant funds for charitable causes. He continues to be an influential and entertaining presence on the internet, leaving an enduring legacy as one of the first creators to achieve global recognition through online content.
Robyn
Robyn, born Robin Miriam Carlsson on June 12, 1979, in Stockholm, Sweden, is a Swedish singer, songwriter, and record producer known for her distinctive voice, genre-defying music, and influential contributions to pop music.
In 2010, Robyn released a trio of mini-albums known as the "Body Talk" series, featuring hits like "Dancing On My Own" and "Call Your Girlfriend." These songs showcased her ability to combine emotional depth with infectious melodies, earning her critical acclaim and a devoted fan base.
Max Martin
Max Martin, born Karl Martin Sandberg on February 26, 1971, in Stenhamra, Sweden, is a highly influential and prolific music producer, songwriter, and composer. Renowned for his ability to craft chart-topping hits across multiple genres, Max Martin has left an indelible mark on the music industry.
Martin's breakthrough came in the late 1990s when he collaborated with Denniz PoP, another Swedish producer, and the pair produced hits for artists like Britney Spears ("...Baby One More Time") and Backstreet Boys ("I Want It That Way"). Tragically, Denniz PoP passed away in 1998, but Martin continued to build on their shared vision.
Max Martin's contributions to the global music scene are immeasurable, making him one of Sweden's most celebrated exports and a driving force behind some of the most iconic songs of the 21st century.
Tapestry of Swedish Stars
From scientists like Alfred Nobel and Carl Linnaeus to entertainers like ABBA and Avicii, the country's contribution to global culture, science, and politics is immense.
As you plan your next trip, consider renting a caravan from Campervan Sweden to explore the homeland of these iconic figures and discover the beauty of Sweden for yourself.