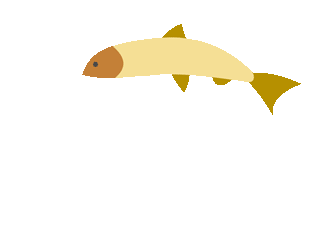 Motorhome Sweden
Best Motorhome Rental in Sweden
We are sure that one of the main reasons you are planning to book a motorhome in Sweden is to travel in freedom. There are so many opportunities open to you when renting a motorhome. No longer will you have to be at a certain destination by a specific time in order to check-in to your hotel.
By booking a motorhome you can now take the hotel room with you. Most vehicles come with full bathrooms and kitchens that will allow you to feel right at home while on the road in an exotic and foreign destination. Enjoy the open road while taking your home comforts along your journey, with you!
The Swedish backcountry is breathtaking and captivating. Its wild and pristine nature will surely give you and your loved ones memories that will last a lifetime.
Campervan Sweden is a camper-van and motorhome rental service provided by Scandinavian Travel Group. We pride ourselves in offering a huge selection of vehicles for rent in Sweden. You can pick up your motorhome either at the airport or at in the city centre.
Sweden is a large country full of camping sites. You can park your motorhome in one of the many easily located and well maintained sites and rest over night. No need to book hotels. Why would you? You are driving one. Enjoy the freedom of venturing throughout the countryside and since Swedish weather can be both beautiful and unpredictable, you can just drive off to another part of the country to better enjoy yourselves.
Camper-van Sweden provides a variety of choices when it comes to booking either a camper-van or motorhome. Our site gives you detailed information about the vehicle type, specs, and amenities. We will help you find one that perfectly fits your travel needs. Our site is highly detailed and if you can't find what you need, our customer service center is available for you at any time.
Do not feel overwhelmed with the larger vehicles. If you've never driven these motorhomes before, let us assure you that they are very user-friendly and easy to handle. Put your thoughts to rest.
Our customer service representatives will meet with you when you come to Sweden and walk you through all the features and equipment provided within the vehicle. We don't leave anything to the element of surprise.

Stockholm (Sweden)
+46 840 83 84 35
Our Customer Service Center is
open 24 hours a day, seven days a
week. If you have any questions or concerns, please do not hesitate to call us. Dial and let us assist you in finding the perfect vehicle for your next Swedish road trip adventure.
© 2022 by Campervan Sweden
Tel. +46 840 83 84 35 / Be Local Buy Local
info@campervansweden.com VAT: 1141127
Stockholm (Sweden)
©2022 All Rights Reserved