Lund, a picturesque city in southern Sweden, is a treasure trove of medieval architecture, rich history, and vibrant student life. With its roots tracing back to the Viking Age, Lund is a perfect blend of the old and the new.
Whether you're a history buff, a nature lover, or someone looking for a cozy European city experience, Lund in Sweden has something for everyone. Here's a detailed guide to help you explore this Swedish gem.
History and Culture of Lund
Founded around 990 AD, Lund's history is intertwined with the narratives of Vikings, kings, and scholars. The city played a pivotal role during the Christianization of Scandinavia, with the Lund Cathedral standing as a testament to its religious significance.
Lund Cathedral: Constructed in the 12th century, this Romanesque cathedral is an architectural marvel. Its astronomical clock, dating back to the 14th century, is a must-see. The Lund Cathedral, a testament to this religious power, stands as the most magnificent Romanesque structure in Scandinavia. This cathedral, with parts unaltered for over 900 years, showcases a blend of Rhenish and Lombard architectural styles, especially evident in its apse and crypt. The cathedral's astronomical clock from 1380 and the gilded Gothic altarpiece from 1382 are must-see attractions.
Kulturen: An open-air museum, Kulturen offers a journey through Swedish history, showcasing over 30 historic buildings, artifacts, and beautiful gardens.
Lund University: Established in 1666, it's one of Europe's oldest universities. The main building, with its grand architecture, is a focal point in the city.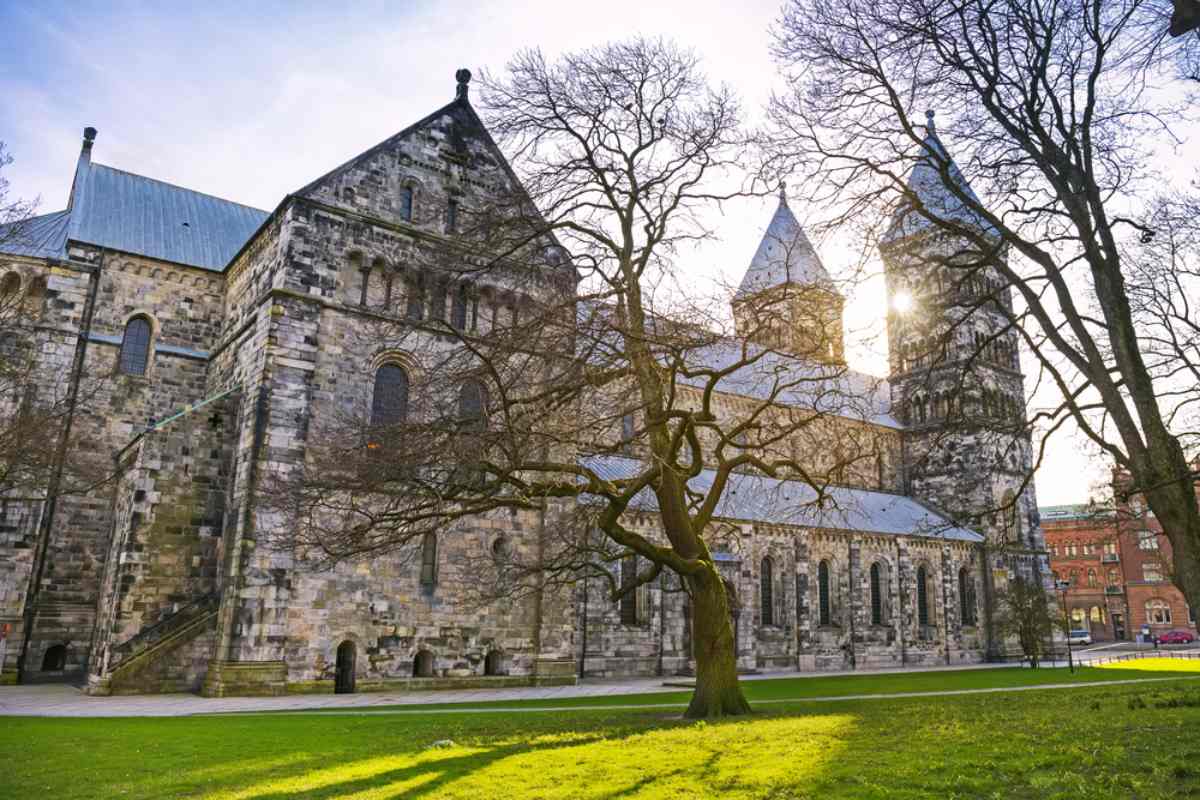 Getting to and Around Lund
Lund's location makes it easily accessible from major cities in Sweden and Denmark. Whether you're traveling from Copenhagen to Lund or making a short trip from Lund to Malmo in Sweden, efficient train services ensure smooth connectivity.
By train: The Öresund train connects Lund city with Copenhagen. The Copenhagen Lund train route is particularly popular among tourists and locals alike, with a journey time of approximately 35 minutes and tickets priced around 10-15 Euros.
By bike: For those traveling within Lund, the city is very bike-friendly. Tourists can use the Lundahoj bike-sharing system, which offers 250 bikes at 17 stations around the city. The first half an hour is always free, making it a cost-effective way to explore the city.
Within Lund: The city is pedestrian-friendly, but renting a bicycle is a popular choice. The compact nature of Lund makes it perfect for cycling.
Must-see Attractions in Lund
Lund, though small, is brimming with attractions that cater to a diverse range of interests.
Lund Cathedral: A masterpiece of Romanesque architecture, it boasts an astronomical clock and a stunning altarpiece.
Kulturen: An open-air museum that offers a glimpse into the daily life on the Lund Peninsula in bygone times. It houses architectural fragments from demolished medieval churches and runestones.
Botanical Garden: Managed by the University of Lund, it's home to over 7,000 species. The greenhouse, divided into nine climate zones, is a highlight.
Museum of Sketches for Public Art: Offers a unique view into the creative processes of renowned artists, showcasing preliminary sketches and models.
Stadsparken: A city park perfect for relaxation, with a skate park, playground, indoor swimming pool, and a parkour course.
Lund University Historical Museum: A repository of artifacts documenting finds made across Skåne County, including Stone Age tools and medieval liturgical art.
Drotten Church Ruins: An underground museum showcasing the remnants of an 11th-century church.
Holy Cross Priory, Dalby: The Nordic region's oldest stone church, boasting a baptismal font from the 11th century.
Lund University Main Building: A Neoclassical marvel dating back to 1882, it stands as a testament to Lund's academic prowess.
Lundagård: A historic green space between the cathedral and the University Main Building, it once served as a city quarter.
All Saints' Church: A Neo-Gothic architectural wonder designed by Helgo Zettervall.
Vattenhallen Science Center: A hands-on science museum primarily for kids, offering interactive exhibits and planetarium shows.
Lund Art Gallery: A hub for modern art enthusiasts, it showcases Scandinavian art and international exhibitions.
Skrylle: Located in the Dalby Söderskog National Park, it offers a range of outdoor activities amidst pristine nature.
Things to Do in Lund for Foodies
Lund's culinary scene is a delightful blend of traditional Swedish flavors and international cuisines. From cozy cafés to upscale restaurants, Lund offers a gastronomic journey that caters to all palates. Don't miss out on trying the local delicacies and traditional Swedish dishes.
Saluhallen: Experience local flavors at this bustling food market. From fresh seafood to artisanal cheeses, there's something for every foodie.
Love Coffee Roasters: For coffee aficionados, this café offers some of the best brews in town, roasted to perfection.
Mat & Destillat: A fusion of Swedish ingredients and international recipes, this restaurant promises a memorable dining experience.
Things to Do in Lund at Night
The city's vibrant student population ensures a lively nightlife. From pubs playing live music to sophisticated bars, there's no shortage of places to unwind after a day of sightseeing.
Glorias: A popular nightclub, it's the go-to spot for those looking to dance the night away.
The Bishop Arms: Experience the coziness of a traditional English pub, with a wide selection of beers and whiskeys.
Mejeriet: From live concerts to club nights, this cultural hub promises a night of entertainment.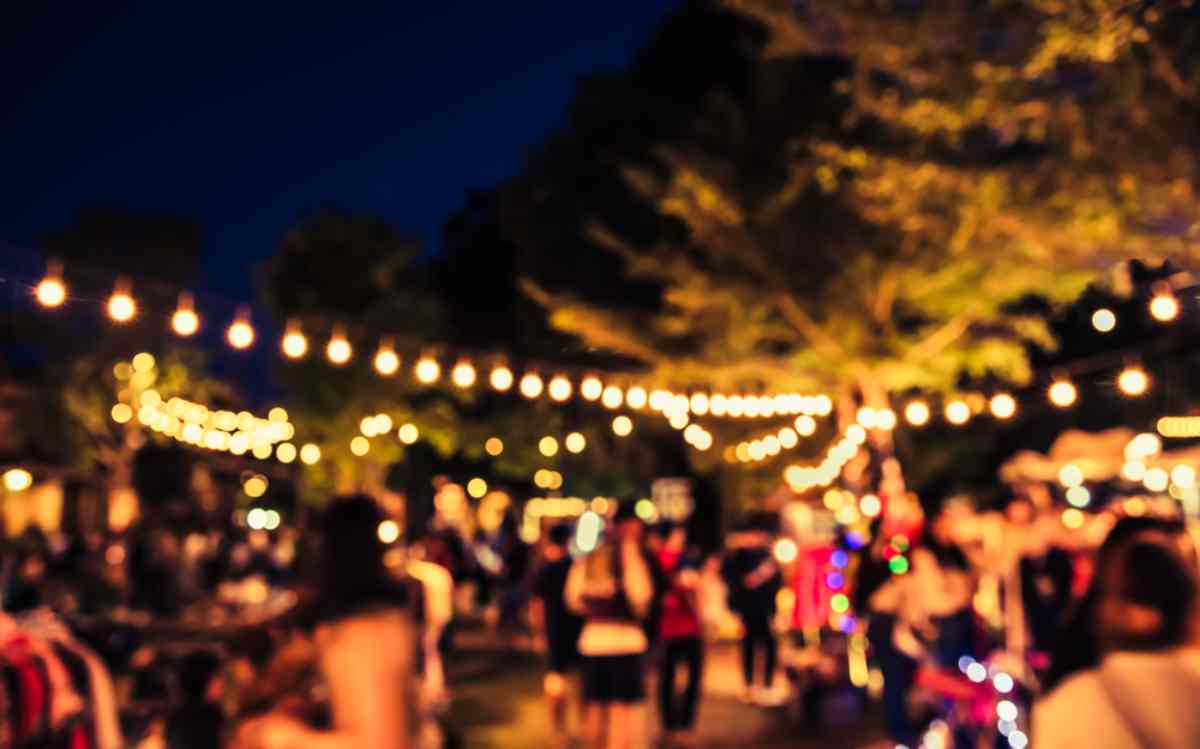 Shopping in Lund
Lund's shopping scene offers a mix of local boutiques, international brands, and quaint markets. Whether you're looking for souvenirs, fashion, or local crafts, Lund's shopping streets have it all.
Lilla Fiskaregatan: Lined with boutiques and stores, it's the city's main shopping street.
Botulfsplatsen: This square is a shopping haven, with stores offering everything from books to fashion.
Klostergatan: Known for its independent boutiques, it's the perfect place to find unique souvenirs.
Hidden Gems of Lund
Beyond the popular attractions, Lund has several hidden gems waiting to be discovered. From historic alleyways to lesser-known museums, there's always something new to explore in Lund.
The Medieval Watchtower: Offering panoramic views of the city, it's a hidden treasure.
King's House (Kungshuset): The oldest building in Lund University, it's a masterpiece of Renaissance architecture.
Skissernas Museum: A space dedicated to the art of drawing, it's a treat for art lovers.
Where to Stay in Lund
Lund offers a range of accommodation options to suit all budgets. From luxury hotels like the Grand Hotel and Hotel Lundia to cozy bed and breakfasts, travelers can find the perfect place to rest after a day of exploration. For those on a budget, consider staying at Winstrup Hostel or Lund's Vandrarhem. Here are some more accomodation ideas in Lund, Sweden:
Hotel Concordia: Combining comfort with luxury, this family-run hotel promises a cozy stay. Check it out here.
Grand Hotel: Located in the heart of the city, it offers top-notch amenities. Visit their website.
Winstrup Hostel: For budget travelers, this hostel offers modern amenities without breaking the bank. More details here.
Don't forget to check out online platforms like Booking.com or Airbnb for more options.
Planning Your Trip to Lund
When planning your trip to Lund, there are a few essentials to keep in mind:
Weather: Lund has a temperate maritime climate. Summers are mild, while winters can be chilly. Pack accordingly.
Local Etiquette: Swedes value punctuality and politeness. A simple "tack" (thank you) goes a long way.
Do Not Forget Items:
Passport and necessary travel documents
Comfortable walking shoes
Weather-appropriate clothing
Power adapter (Sweden uses Type F sockets)
Swedish Krona (currency)
Travel insurance details
Essential medications
Guidebook or map of Lund
Mobile phone with a local SIM card or roaming
FAQ
What is Lund known for?
Lund is known for its old university, Lund Cathedral, and its many historical buildings. It is also a popular tourist destination for its beautiful scenery and its vibrant cultural scene.
What is the best time of year to visit Lund?
The best time of year to visit Lund is during the summer (June-August). This is when the weather is the most pleasant and there are many cultural events happening. However, Lund is a beautiful city all year round.
What is the language spoken in Lund?
The official language spoken in Lund is Swedish. However, English is widely spoken in the city, especially among tourists and students.
All about Lund, Sweden
Lund, with its rich history, vibrant culture, and modern amenities, promises an unforgettable travel experience. Whether you're here for a short visit or an extended stay, Lund will captivate your heart.
And if you're looking for a unique way to explore Sweden, consider renting a caravan from campervansweden.com. It's the perfect way to discover the beauty of Sweden at your own pace.