Swedish Christmas markets, with their enchanting allure, beckon thousands every year to revel in the country's festive traditions. As the snow blankets the cities, each corner comes alive with the sounds, smells, and sights of Christmas. Whether you're strolling amidst the grandeur of Stockholm or soaking in the quaint charm of Lund, you're in for a Yuletide treat.
If you've ever dreamt of a fairytale Christmas, then Sweden's Christmas markets are the perfect place to turn that dream into a reality. These markets, known for their enchanting atmospheres and unique offerings, are an integral part of the Swedish holiday season.
In this article, we'll delve into the world of Sweden's Christmas markets, exploring their history, atmosphere, locations, and the magic they bring to this festive time of year.
What are Sweden Christmas markets like?
While German origins sparked the inception of Christmas markets in Europe, Sweden has adopted and molded this tradition into a unique cultural celebration. These markets have become a centerpiece of Christmas in Stockholm and other Swedish cities, blending age-old traditions with contemporary festivities.
The history and significance of Swedish Christmas markets
Swedish Christmas markets are more than just shopping destinations; they are an embodiment of tradition and community spirit. These markets have a long and cherished history, dating back to the Middle Ages. Originally, they were places to gather, trade goods, and celebrate the season. Over time, they evolved into the festive markets we know today, filled with holiday decorations, seasonal foods, and unique gifts.
The unique atmosphere of Swedish Christmas markets
Picture this: a snowy landscape illuminated by thousands of twinkling lights, the aroma of Swedish holiday decorations coupled with the spiced scent of mulled wine, and the resonating melodies of carolers. It's not just about purchasing gifts; it's about immersing oneself in an ambiance that epitomizes the festive spirit.
Swedish Christmas markets have a unique atmosphere that sets them apart from other holiday events. Visitors are enveloped in the warm glow of twinkling lights, the comforting scent of mulled wine, and the sound of carolers filling the air. It's a place where you can truly experience the magic of the holiday season.
The different types of Swedish Christmas markets
Swedish Christmas markets come in various shapes and sizes. You'll find everything from traditional markets in historic town squares to modern, pop-up markets. Each market has its own charm, but they all share the common thread of celebrating the season with joy and goodwill.
While large metropolitan areas like Stockholm boast grand, expansive markets, towns like Lund and Malmo offer more intimate experiences, each presenting its distinct flavor. From the grandeur of the central Christmas tree in Stockholm to the beautifully curated Christmas lights of Malmo, there's a market for every taste.
When are the Christmas markets in Sweden held?
Swedish Christmas markets typically open in late November and run until Christmas. The most famous markets in cities like Stockholm, Gothenburg, and Malmö are usually open for several weeks, allowing visitors ample time to experience the holiday magic.
The dates of the most popular Swedish Christmas markets
Swedish Christmas markets generally commence at the end of November, culminating at Christmas. However, specific dates can fluctuate. Markets like Liseberg Christmas Market and Skansen Christmas Market are particularly popular and can get crowded, so early planning is advisable.
Tips for planning your trip around the Swedish Christmas market season
If you're keen to experience the Swedish Christmas Market at its peak, consider weekend visits when the festive spirit is palpable. For a comprehensive experience, explore different cities in Sweden.
Where are the Christmas markets in Sweden located?
A list of the most popular Swedish Christmas markets, with their addresses
Stockholm Christmas Market: Stortorget, in the historic heart of Gamla Stan. Delve into the magic with our detailed guide on things to do in Stockholm.
Malmo Christmas Market: Situated at Gustav Adolfs Torg, this market in Malmö offers a delightful blend of shopping and entertainment. Discover more with our Malmo guide.
Lund Christmas Market: Centrally located at Stortorget, Lund. This market exudes a special charm, making it a must-visit. Learn more in our in-depth post on Lund, Sweden.
Christmas Market Gothenburg: Held at the famed Liseberg Amusement Park, Gothenburg, it's a fusion of thrilling rides and festive stalls.
Tips for getting to and from the Swedish Christmas markets.
Most Christmas markets are conveniently located in city centers, making them easily accessible by public transportation. Public transport in Sweden is efficient and convenient. Buses and trams are popular choices, but for a unique experience, consider renting a caravan from Campervan Sweden to traverse the snowy landscape at your own pace.
The most popular Christmas markets in Sweden
Stockholm Christmas Market
Held at Stortorget in Gamla Stan, the historic heart of Stockholm, this market is a must-visit. With its iconic red stalls, it is not just one of the oldest but also the most picturesque markets in Sweden. The rich aroma of saffron buns fills the air, while handcrafted gifts and traditional Swedish goods are aplenty. When talking about Christmas in Stockholm, this market stands out as the highlight.
Liseberg Christmas Market
Gothenburg Liseberg, Scandinavia's largest amusement park, turns into a winter wonderland during Christmas. Thousands of lights adorn the park, making it a dazzling spectacle. Besides the regular amusement rides, the market stalls here offer everything from local crafts to traditional Swedish Christmas delicacies.
Skansen Christmas Market
Situated on the island of Djurgården in Stockholm, Skansen is an open-air museum. During Christmas, it hosts a traditional market where visitors can learn about old Swedish Christmas traditions, partake in craft workshops, and savor traditional Swedish festive foods.
Other popular Swedish Christmas markets
While the above-mentioned markets are the most renowned, there are numerous other gems scattered across Sweden. From the historic Malmö Christmas Market to the charming market in Lund, every town and city boasts its unique festive celebration.
What to see and do at Sweden Christmas markets
Browse the stalls for unique gifts and souvenirs
One of the primary draws of these markets is the opportunity to find unique gifts and souvenirs. Handcrafted items, from jewelry to textiles, are in abundance. You'll also discover traditional Swedish Christmas decorations to bring the holiday spirit into your home.
From handcrafted ornaments to traditional Swedish holiday decorations, the stalls at these markets offer a plethora of unique finds. Each item tells a story of Swedish craftsmanship and tradition.
Enjoy traditional Swedish food and drinks
Indulge in festive treats like pepparkakor (gingerbread cookies), glögg (mulled wine), and saffransbullar (saffron buns). Warm up with a cup of hot chocolate or sample some traditional Swedish smoked sausages.
Watch live entertainment and performances
Most markets host live performances, including choirs singing traditional carols, folk dance performances, and theatrical plays retelling Christmas stories.
Take a ride on a horse-drawn carriage or Ferris wheel
Especially in larger markets like Liseberg, there's more than just shopping. Enjoy the view atop a Ferris wheel or feel the nostalgia with a horse-drawn carriage ride.
Meet Santa Claus and his reindeer
For the young and young-at-heart, meeting Santa and his reindeer is a delightful experience that adds to the Swedish Christmas magic.
How to plan your own Sweden Christmas market trip
To fully immerse yourself in the holiday spirit, visit the markets in late November or early December. This is when the festive atmosphere is at its peak.
Choosing the right time to visit: The ambiance is distinctly festive on weekends, but for a quieter experience, consider weekdays. Remember, early December sees fewer crowds than the days leading up to Christmas.
Booking your flights and accommodation: With many flocking to Sweden for the markets, it's advisable to book in advance. Considering a unique experience? Check out caravan rental options at Campervan Sweden.
Packing for a Swedish winter: Sweden's winters are chilly. Pack warm clothing, including thermal layers, waterproof boots, and a good quality coat. Don't forget gloves, scarves, and a hat!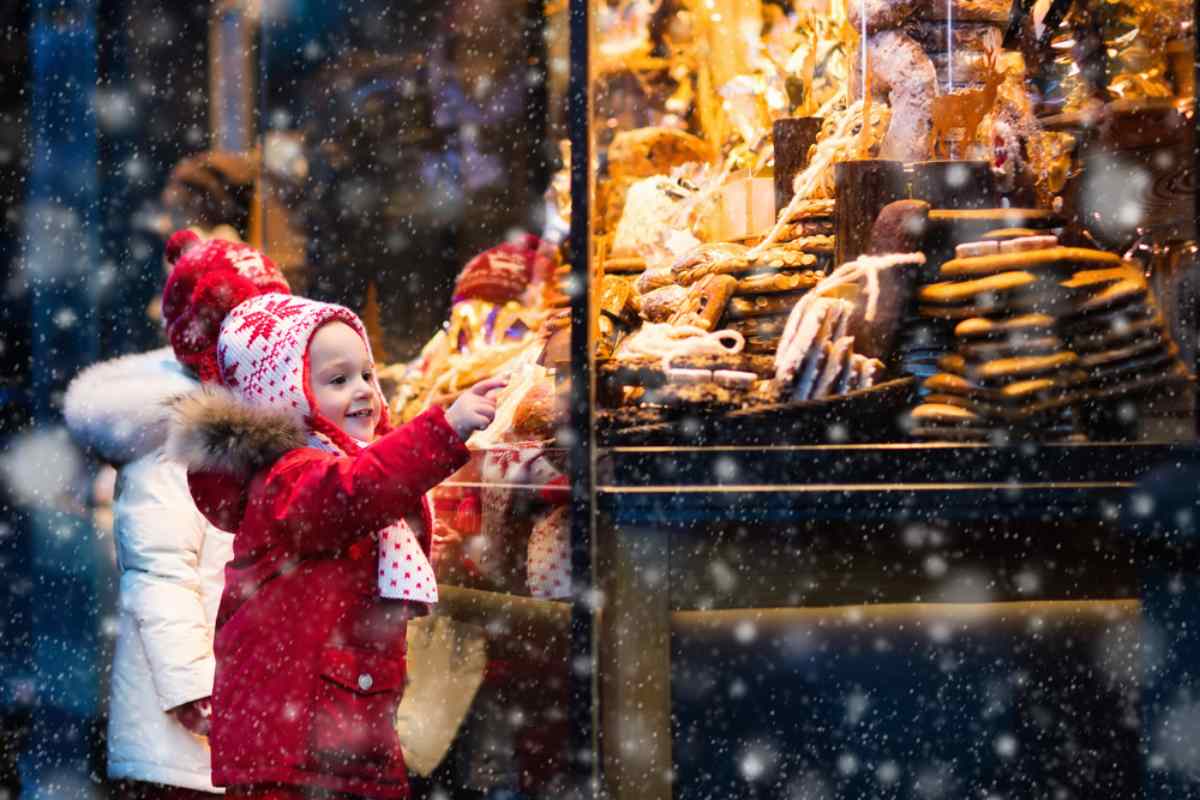 Getting around Sweden
Sweden boasts an efficient public transportation system, but for more freedom, consider renting a vehicle, especially if you're keen on visiting multiple markets across different cities.
Consider renting a campervan from Campervan Sweden to travel at your own pace and make the most of your market-hopping adventure. Campervans provide flexibility and comfort during your journey.
Budgeting for your trip
While Swedish Christmas markets are a treat, Scandinavia and particularly Sweden can be pricey. Plan your budget, considering shopping, food, entry fees (where applicable), and travel expenses.
Plan your budget carefully. Most markets accept credit cards, but it's wise to have some cash on hand for smaller purchases.
'Tis the season!
Swedish Christmas markets are a magical and heartwarming part of the holiday season. They offer an enchanting experience that combines tradition, community, and the festive spirit. Whether you're seeking unique gifts, traditional foods, or simply the joy of the season, these markets